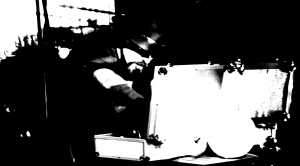 Drift of Signifieds will play a solo live set on 1 July 2011 at The Gates of Delirium at Ryan's Bar, 181 Stoke Newington Church Street, London N16.
Free before 8.30pm, £5/£3 afterwards.
Also playing are Kilkë – interstitial dystopian electronica – and Durga – progphonic workout duo- and a piano & voice set from Sleeping Pictures and debut screening of Gary Parson's film Shiva Moon.